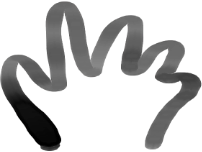 /

foreground

rgb(143, 15, 208)
background

rgb(188, 42, 97)
Pika
, an open-source colour picker app for macOS.
Omg
Product Hunt 2022 Golden Kitty Awards: Runner Up
Pika (pronounced pi·kuh, like picker) is an easy to use, open-source, native colour picker for macOS. Pika makes it simple to quickly find colours onscreen, in the format you need, so you can get on with being a speedy, successful designer.
Download

Pika

for free
languages

English, French, German

size

5.76MB

released

30/11/2023

version

v0.0.16 (Flight to Spain)

macOS

10.15+ required

Accessibility focused
Compare colours to quickly confirm WCAG compliance.
Compact
In your menu bar or dock, and in the Touch Bar, Pika gets out of the way when you don't need it.
Ready to go
Let Pika know to start at login, and it'll always be a click or shortcut away.
Easy to access
Set a global hotkey so you can access Pika from anywhere, then use ⌘D and ⇧⌘D to start picking.
Mac native
Lightning fast and native, Pika is compatible with macOS 10.15 Catalina and newer.
Format friendly
Choose from popular colour formats like hex, RGB, HSB, or HSL, and seamlessly copy colours for other applications with ⌘C and ⇧⌘C.
"Reminds me why I switched to Mac in the first place—apps like this that are built with care, do one thing and do it well. I'm kinda amazed it's free and open source, that's even better!"

Glen Maddern
"Brilliant tool! I can't count the times I needed exactly this feature to quickly pick the colours from the screen."

Mislav Streicher
"Comparing colors side by side is very useful. Also, fast and only 8.4 MB."

Douglas Garfield
"Amazing tool, coming from all the shady chrome plugins to pick colors this is a game changer"

Jasper De Moor
"Simple but effective!"

Natasha Hicken
"Blows web-based tools out of the water. Was so easy to find, and fit the exact use case I needed."

Robert le Grange
"I love this, and I love the accessibility focus. Makes it really easy to work with colors across apps."

Misha Tepper
"Love this — and thrilled that it's open source and free!"

Chris Messina
"YAAAS! Thanks a lot and the WCAG compliance feature is 🔥"

Mohamed Kerroudj
"The colour picker I've been longing for."

Garrett Coakley
"Amazing product and the cherry on top is it's open source 🤩"

Amr Salman
"Pika is the duck's nuts! Nice work mate!"

Peter Costello
"If you need a screen color picker app for macOS, I recommend Pika"

Alberto Malagoli
"It has different color spaces, keyboard shortcuts and more. I love it."

Stef Walter
"Pika is an amazing tool that does EXACTLY what I need!"

Kevin Nagurski
"I discovered Pika a few days ago I and really love the idea"

Anthony Colombero
"Excellent"

Ahmed Nageeb
Looking to support?