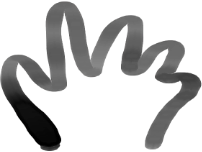 /

foreground

rgb(143, 15, 208)
background

rgb(188, 42, 97)
Pika
An open-source colour picker app for macOS.
Pika (pronounced pi·kuh, like picker) is an easy to use, open-source, native colour picker for macOS. Pika makes it simple to quickly find colours onscreen, in the format you need, so you can get on with being a speedy, successful designer.
Download

Pika

for free
size

3.45MB

released

14/01/2021

version

v0.0.7 (Hue, Saturation, Brightness, Crash)

macOS

10.15+ required

Accessibility focused
Compare colours to quickly confirm WCAG compliance.
Compact
Tucked in your menu bar, Pika gets out of the way when you don't need it.
Ready to go
Let Pika know to start at login, and it'll always be a click or shortcut away.
Easy to access
Set a global hotkey so you can access Pika from anywhere.
Mac native
Lightning fast and native, Pika is compatible with macOS 10.15 Catalina and newer.
Format friendly
Choose from popular colour formats like hex, RGB, and HSL.